Icy Cold Aviation – The Aircraft
Air Specialist

Founded in 2009, we are a company specialized in climatization and environment disinfection. In 2015, we expanded our operations to aircrafts, delivering high energy efficiency and respecting sustainability.
We were pioneers in the development of electric PCAs and ADUs that meet the high standards of quality, safety and health required in the commercial aviation segment.
With high expertise in the creation of projects, manufacture and installation of climatization solutions for any type of environment, we offer thermal convenience and control of the environmental pollution.
We continuously invest in modern resources from the projection to the production of our equipmens, anticipating trends and future needs of each client.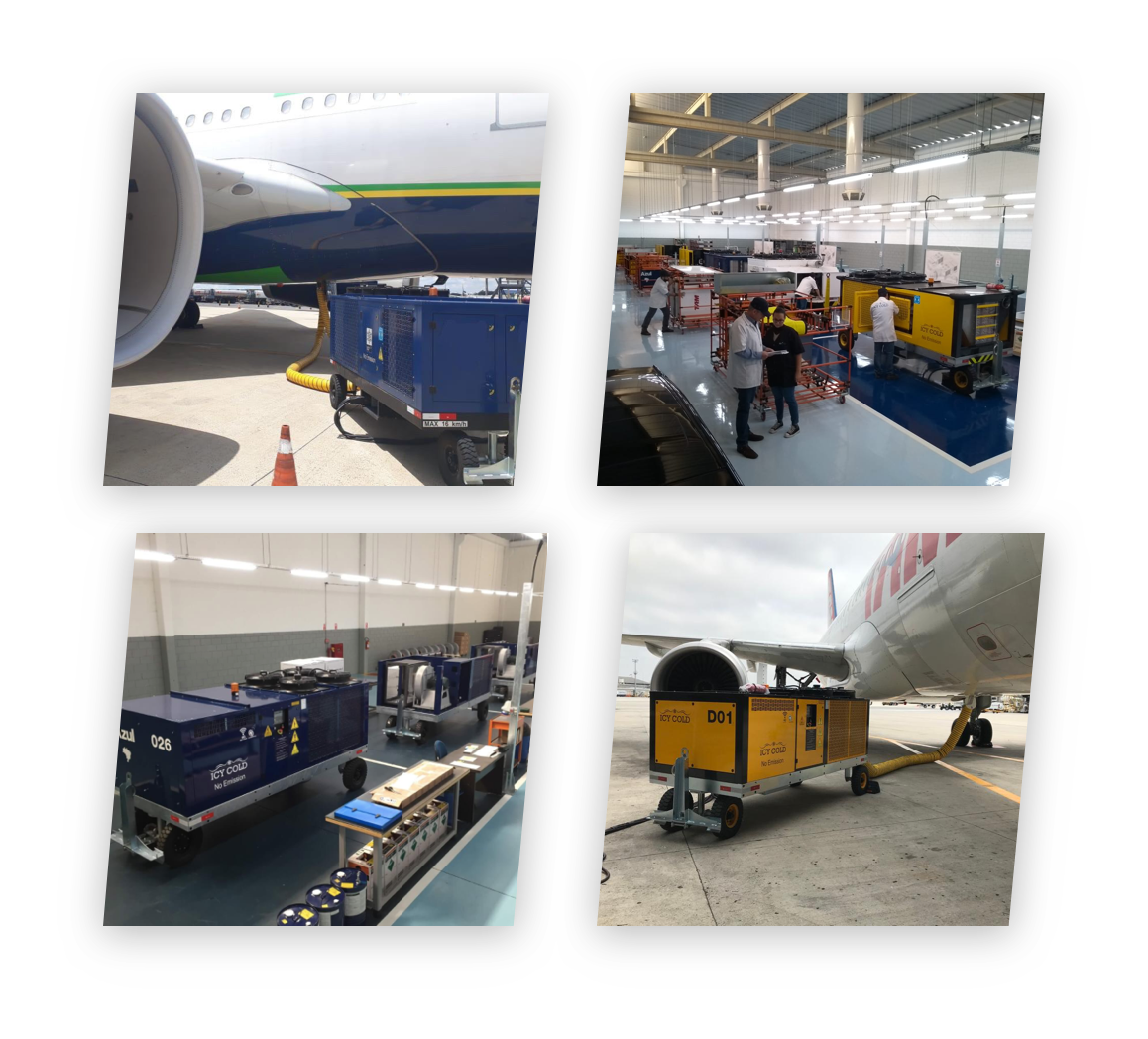 Count on a team of consultants ready to help your company at all times and solve in an economical and sustainable way the climatization of your aircraft's on the ground.

Phone: +55-19-974.142.797
E-mail:
contato@icycold.com.br
© Copyright 2020. All rights reserved.