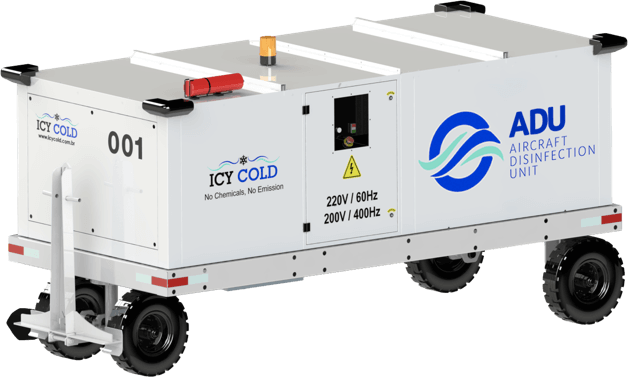 Healthy air for safer aircrafts

The ADU and PCA EL-40D are units designed following the highest quality and safety standards to protect  the passenger's health and regain their confidence in the air services.
The activated oxygen they produce promotes an efficient disinfection of the aircraft's air and internal surfaces.
Inspiration that comes from nature

Our disinfection equipment reproduces the bipolar ionization process that happens in the environment as a natural process. The ADU and EL-40D generate activated oxygen out of air molecules that are able to locate and eliminate viruses, bacteria, fungi, odours and other contaminants.
Aircrafts free of viruses, bacteria, fungi, odors, allergens and much more


When spread into an environment, activated oxigen seeks out contaminants and eliminates or neutralizes their action.

While acting, the equipment cleans the aircraft's ventilation ducts, which enables an efficient improvement in air quality.

The active disinfection system allows total sanitization of the aircraft depending on the time of use.

By not using chemical agents, the cleaning made by ADU or PCA EL-40D does not pose any risk, being 100% safe for all aboard.

Negatively charged air ions are proven to have beneficial effects on human health.

Eliminates contaminants in the air, as well as internal surfaces of the aircraft, such as armchairs and support tables.

We use components and technologies from the best suppliers in the market, ensuring more safety and efficiency in each use.

Icy Cold pioneered in designing and producing the ADU and PCA EL-40D, innovating the disinfection of aircrafts with high efficiency.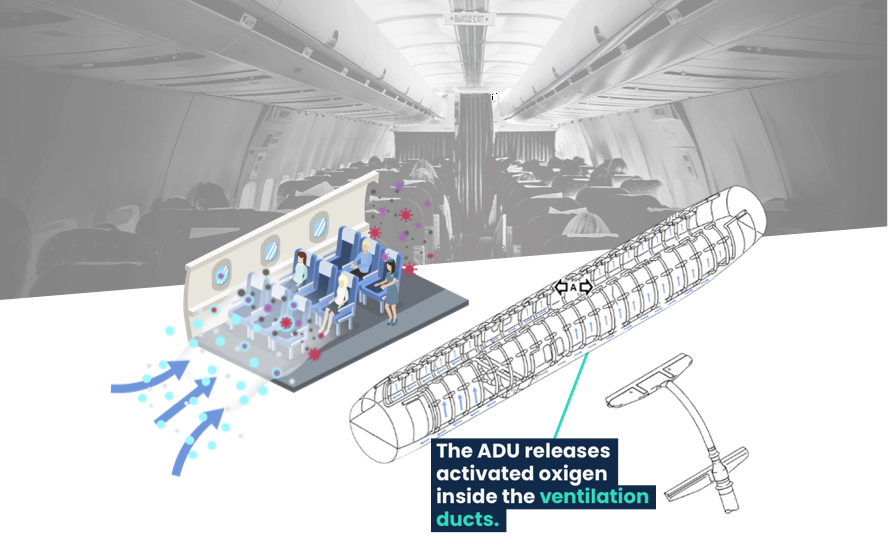 Active disinfection system

Dispersed within the ventilation ducts, the actived oxigen generated by the bipolar ionization disinfects the aircraft's entire duct system before continuing its effect within the cabin, effectively, safe and without need of manpower to do so.
Being an active system, the activated oxigen is attracted to contaminants and through a molecular reaction inactivates or eliminates harmful microorganisms up to 100%.
Passenger's confidence and well being are in the clean air

Investment in technologies that promote trust and well-being is one of the main factors to keep your company ahead of the competition.
Talk to one of our consultants and take your passenger care to a new level.
Designed for protecting passengers and the aircraft on the ground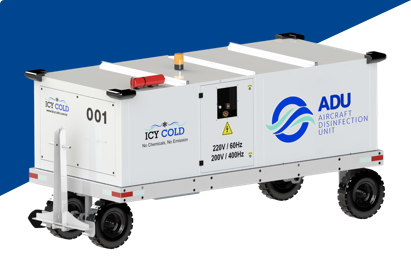 ADU
Ideal for disinfecting narrow-body aircraft.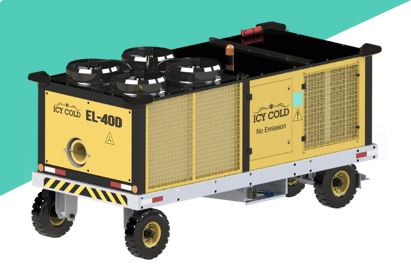 EL-40D
Ideal for climatizing and disinfecting narrow-body aircraft.
Restore passenger confidence

Reassure them by showing that your company is investing in innovative and effective solutions for aircraft disinfection.
Count on our consultants to clarify doubts, quote values and close the deal.

Our air conditioning units (PCAs) guarantee quality air and pleasant temperature for passengers and crew until the next take-off.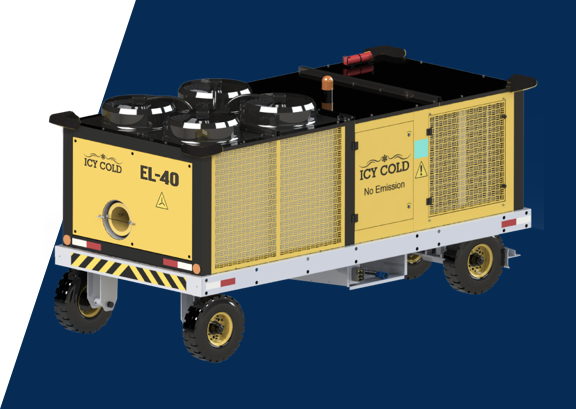 Phone: +55-19-974.142.797
E-mail:
contato@icycold.com.br
© Copyright 2020. All rights reserved.